00:20
LOT503
Varšava
More info
Plan time
01.12.2023 00:20
09:05
RYR2368
LONDON / STN
More info
09:05
RYR2368
LONDON / STN
Plan time
01.12.2023 09:05
The airport provides free Wi-Fi Internet connection available in all public and non-public areas of the new terminal.
Instructions on how to connect your own equipment (laptops, PDAs, Smartphones etc.) to our Wi-Fi.
1) Search for a connection for a free of charge Wi-Fi.
In the list of available networks you will see "internet". Click it to connect. If a window pops up warning you that it is a non-secure connection, you still need to click this message. Successful connection to the network is identified by the notification "Connected" - see picture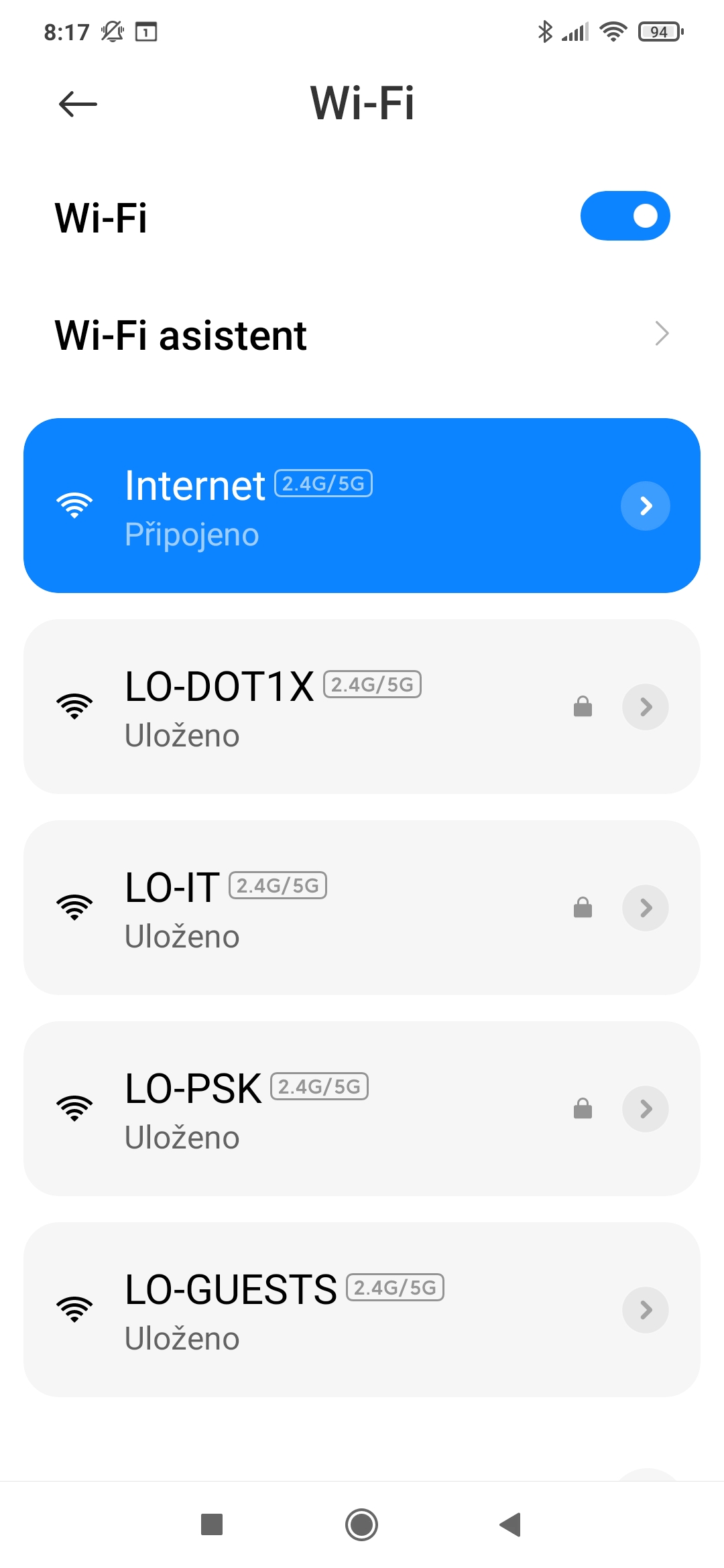 2) Using the internet while connected to "free-hotspot"
The home page will always appear when you start the web browser. The default language is set to Czech, but it is possible to select other languages from the menu.
To use the free internet, it is necessary to focus on the middle of the page. To read the terms of use and to agree by checking the box, click on "Log in to hotspot"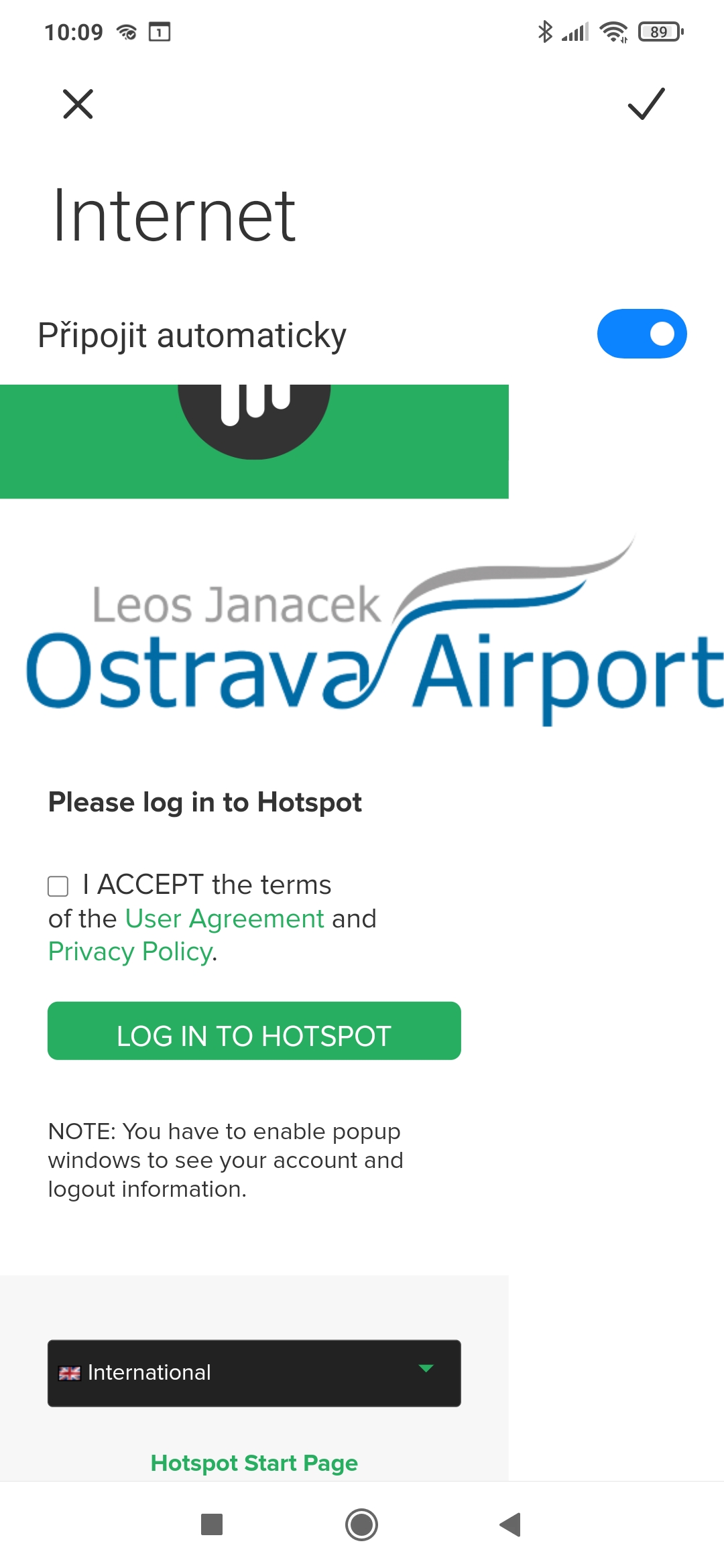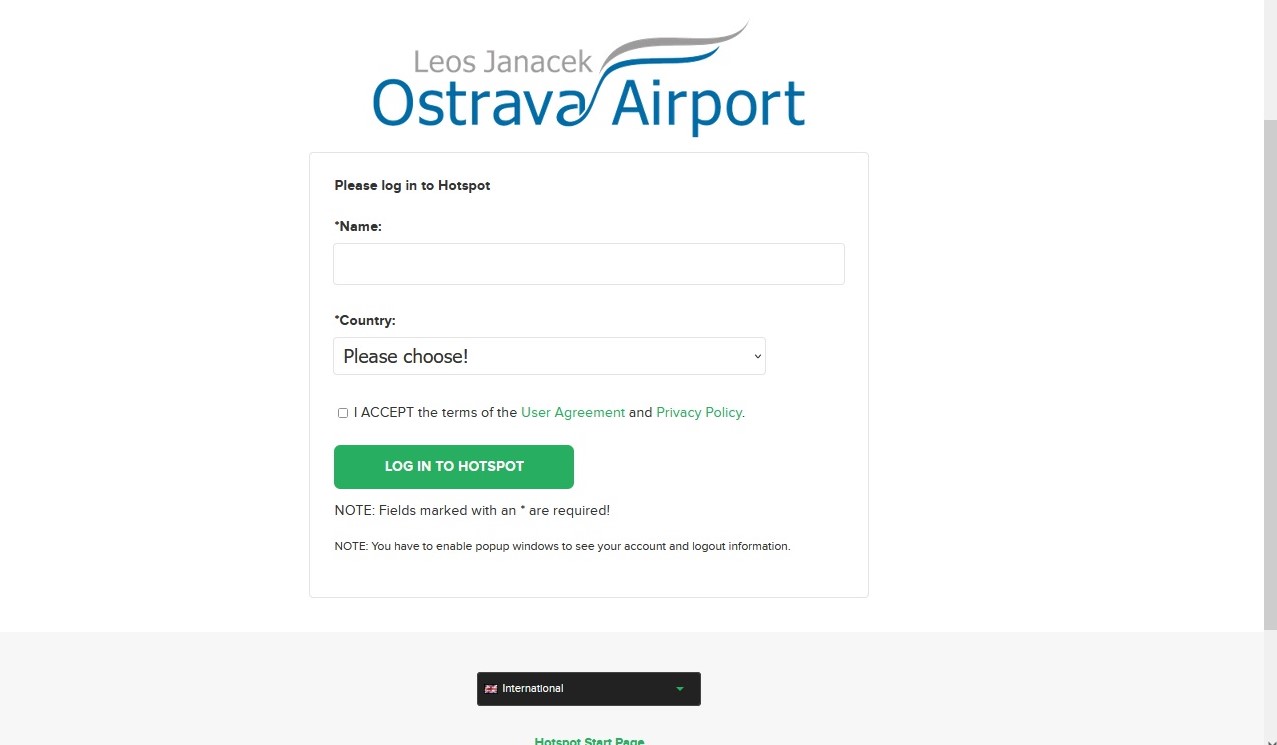 After this you can use the free internet respecting the terms of use.
In case of problems or questions, please inform the check-in assistant or security personnel.
The free internet can be used for a maximum of 6 hours per day.

We recommend
What we would like to draw your attention to
Destinations
Where you can fly with us